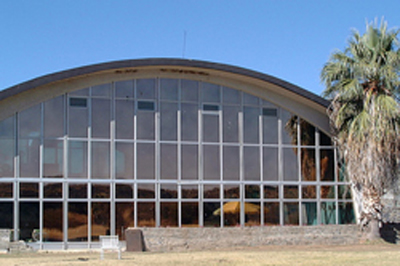 Gross Barmen is located around 100 km from the capital city of Windhoek, nestled on the banks of a tributary of the Swakop River.
Set between rows of palm trees, green lawns, tennis courts, children's playground and many pleasant walks, the resort is ideal for all ages.
Gross Barmen includes facilities for spa & wellness, fitness, recreation, and leisure. The main attraction of the resort is the health and hydro/medical spa center, featuring thermal springs and providing a full range of treatments, massages, and health activities for relaxation.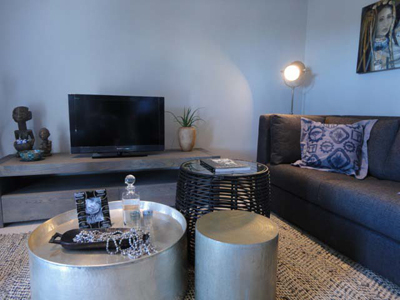 Additional attractions include sports facilities: a fully equipped gym, playground, game room, putt-putt course, and water theme park with waterslides for children.
Accommodation at Gross Barmen
The accommodation options at Gross Barmen include recently refurbished family and bush chalet and camping sites.
Other amenities and facilities include indoor and outdoor thermal pools, conference facilities, restaurant, bar, shop, and a gas station.
The nearby dam attracts more than 150 different species of birds making it a hotspot for bird watching.
Additionally, the Von Bach Dam outside of Okahandja (25 km) is a major draw for water sport enthusiasts and anglers.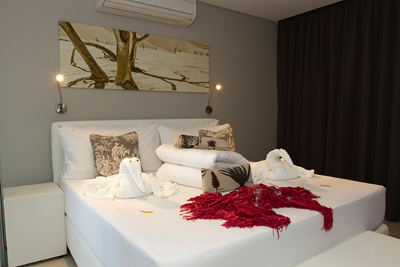 Activities and Attractions at Gross Barmen
•Natural Hot water springs which fill both the indoor and outdoor thermal pools
•Bird-watching
Conferencing
One main conference area that can be subdivided
Three breakaway rooms
Food and beverage
Restaurant and bar
Juice bar at wellness center
Kiosk for snacks and light meals
Catering for conferences and events
Indoor and outdoor thermal pools
Kiddies pool
Retail outlets
Mini Supermarket
Curio shop
Health and wellness
Wellness center with treatment pods, two Jacuzzis, one sauna
Gym

We are an independent safari operator able to make bookings for Namibia Wildlife Resorts
Copyright 2008 - 2016