Ai-Ais Hotsprings Spa Resort is currently undergoing major renovations meaning that the the indoor pool is currently closed. The renovations also affect the River View and Mountain View rooms which will not be available during the renovation period. The restaurant, Family Bush Chalets and the Campsites will remain open throughout the renovation period. The partial closure will be in effect until at least 31st July 2017.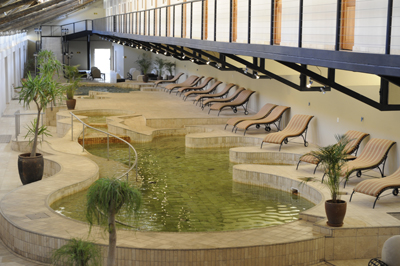 Ai-Ais, which means "burning water" in one of the local languages, refers to the sulphurous hot springs which are found in this area. One of these springs has its eye within the camp. Ai-Ais lies at the southern end of the Fish River conservation area and is wherer you will finish the Fish River 4 day hiking trail.
The main attraction at the resort is the spa complex. The extreme heat heat of the springs date back to 1850 when they were discovered by a Nama herder searching for his lost sheep.
The water is supposed to have natural curative ingredients and is especially therapeutic for rheumatism sufferers.
The resort has a brand new restaurant and bar, serves buffet meals for breakfast, lunch, dinner and accommodates a maximum of 100 visitors.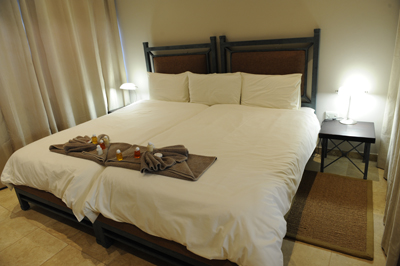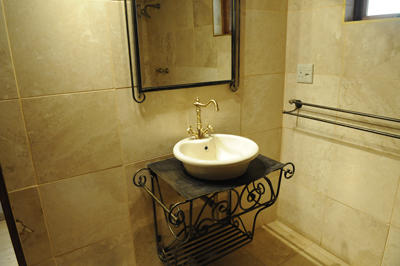 There is also room service, laundry services, secure parking, safe at the reception and disabled ramps into the building and into all the rooms.
Accommodation at Ai Ais Resort
The resort offers 43 rooms in total with 36 of them being brand new. 12 of the rooms have a river view, are en-suite with a bath and are equipped with air conditioning, an outside shower and a tea / coffee station.
The 7 premier chalets are suitable as family or large group accommodation and they have an en-suite bathroom, tea / coffee station and air conditioning. Being a self catering accommodation, the kitchen is equipped with a 2 plate stove, kettle, fridge, cutlery. pots and a microwave oven. The chalets boast 2 verandahs, both with mountain and river views.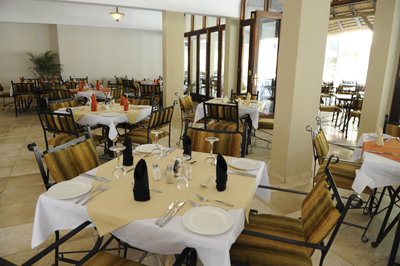 The rest of the 24 rooms are equipped with air conditioning, tea / coffee station and are en-suite. They also have spectacular mountain views.
•7 x Premier Chalet/Family Chalet •12 x Riverview Double rooms
•20 x Mountain view Double rooms •Camping
Camping site The Camping Site at Ai Ais is situated right alongside the riverbed at the end of the Fish River Canyon.
With clean ablutions, BBQ/Braai areas, power points and areas for washing dishes the camping site at Ai Ais is a pleasant if warm place to camp in Fish River Canyon.
Campers can make full use of all the resort facilities.
Activities and Attractions at Ai Ais Resort
•Fish River Canyon
•Hiking
•Hot springs
•Bird watching
•Tennis
•Enjoy a meal in the Restaurant
•Relax at the Swimming Pool
We are an independent safari operator able to make bookings for Namibia Wildlife Resorts
Copyright 2008 - 2016